What's a Soap Box Derby without Soap Boxes and racers? If you would like to enter into this year's Duxford Soap Box Derby then please take a look at our registration page. We have both childrens and adults races and accept comptitors of all abiltiies. Entries are subject to our general rules, childrens rules and adult rules. Why not build a dual purpose cart so you can watch your children take part before taking your turn in the adult race?
Help out as a volunteer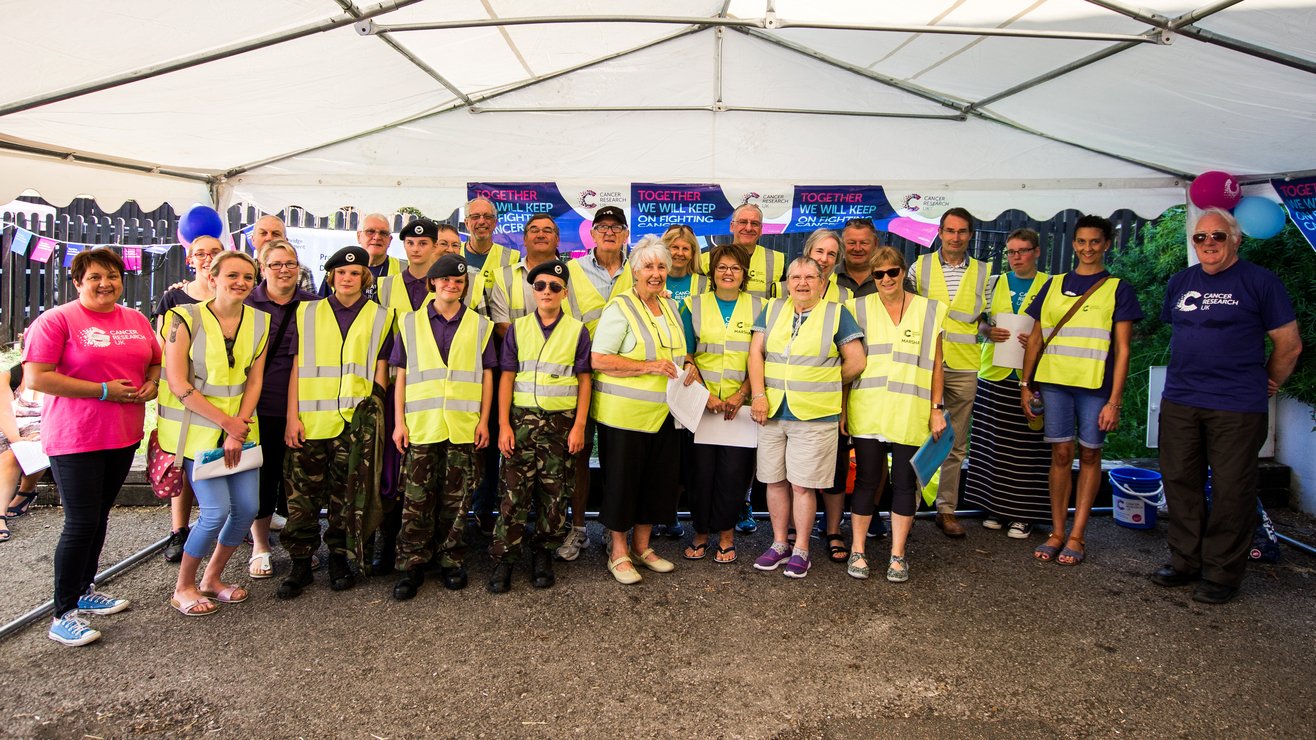 Volunteers are the reason why the Duxford Soap Box Derby happens. Each year we need people to help mashall the course and spectators, sell raffle tickets, help with our auction and raffle on the day, support the race, provide prizes for our auction & raffle, and many other roles. If you would like to be part of making the Soap Box Derby a success and help raise money for Cancer Research UK, then click here to register your interest.