About the Derby
The Duxford Soapbox Derby was established in 2013 to raise money for Cancer Research UK in memory of Phill Hill. To date we have raised £61,900! The main event is a wonderful chaotic dash around the village by would be grand prix stars racing in anything from a wheelbarrow to an old iron bath.
Taking part
We are in the early planning stages of this years event and we will be sharing more information with you in the not too distant future. Race entries aren't yet open, but keep an eye on this website and on our social media and we'll let you know when they are.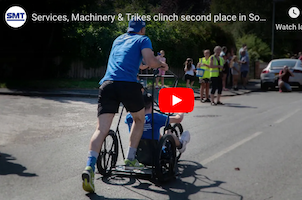 Photo and Video Gallery
We have lots of photos and videos from our previous events. Take a look and see if you can get some inspiration for your own cart design!
The Duxford Soap Box Derby will plan to run in 2021 Read More ›